Places2040 Summit: Thinking Beyond Boundaries
By Matt Johnson, Lancaster2040 Steering Committee Consultant  
This article ran in the Summer 2022 issue of Hourglass Quarterly. View the full publication here.
On March 31 a first-of-its-kind summit brought together the business, nonprofit, government and education sectors at Millersville University's Ware Center to discuss Lancaster County's most pressing challenges and opportunities. The Lancaster2040: Thinking Beyond Boundaries Summit asked participants to think beyond the physical and ideological boundaries that silo our efforts and to imagine what the County could achieve if we moved beyond thinking in terms of the 60 townships, boroughs and cities that Lancastrians call home. The result was a full-day of problem solving, pragmatism and a genuine interest in working together to achieve the best for Lancaster. The Summit brought to life Places2040, Lancaster County's Comprehensive Plan, with 15 speaker sessions on topics ranging from zoning and density to census data and language access.
5 Takeaways from the Lancaster2040 Summit: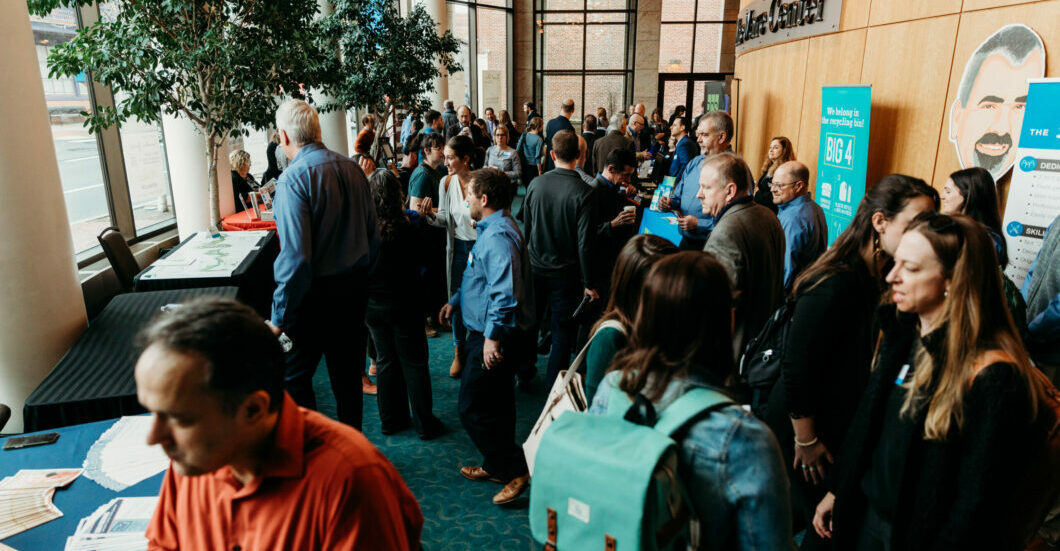 1. People Want to Talk about Planning
As we organized the Summit, we heard from many well-meaning folks that there was no way we'd get close to capacity for the event.  Pandemic anxiety combined with a perceived lack of interest in Summit topics made people skeptical. To our delight, we sold out (280 tickets) ten days before the event and had to turn people away at the door. 95% of survey responders said they would like to see another summit.  About the same percentage suggested topics for future summits and volunteered to present.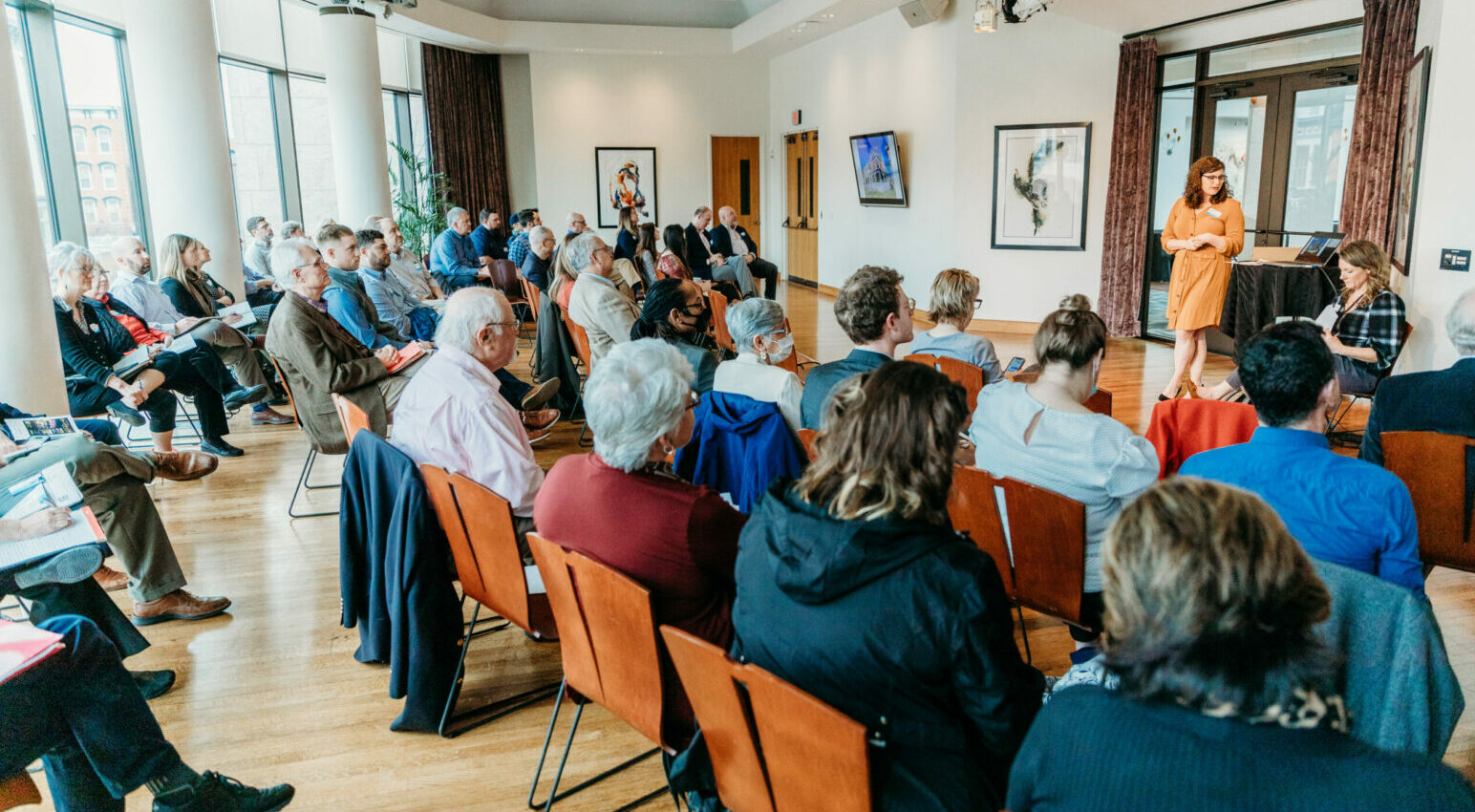 2. Affordable Housing is a Great Challenge—And a Crucial Necessity
While many topics of the day were contentious, almost everyone agreed that Lancaster County must address affordable housing. Residents need it. Nonprofits want to finance it. Builders want to build it. To achieve the nearly 1,100 new units of affordable housing a year experts say we need to keep up, everyone agreed that federal, state, and local governments must play a larger role. One for-profit builder laid it out plainly: "it feels sometimes like the government makes it illegal to build affordable housing." Parking minimums, density requirements and resident pushback make it feel impossible to meet the need. Many suggested a full day Summit on the topic!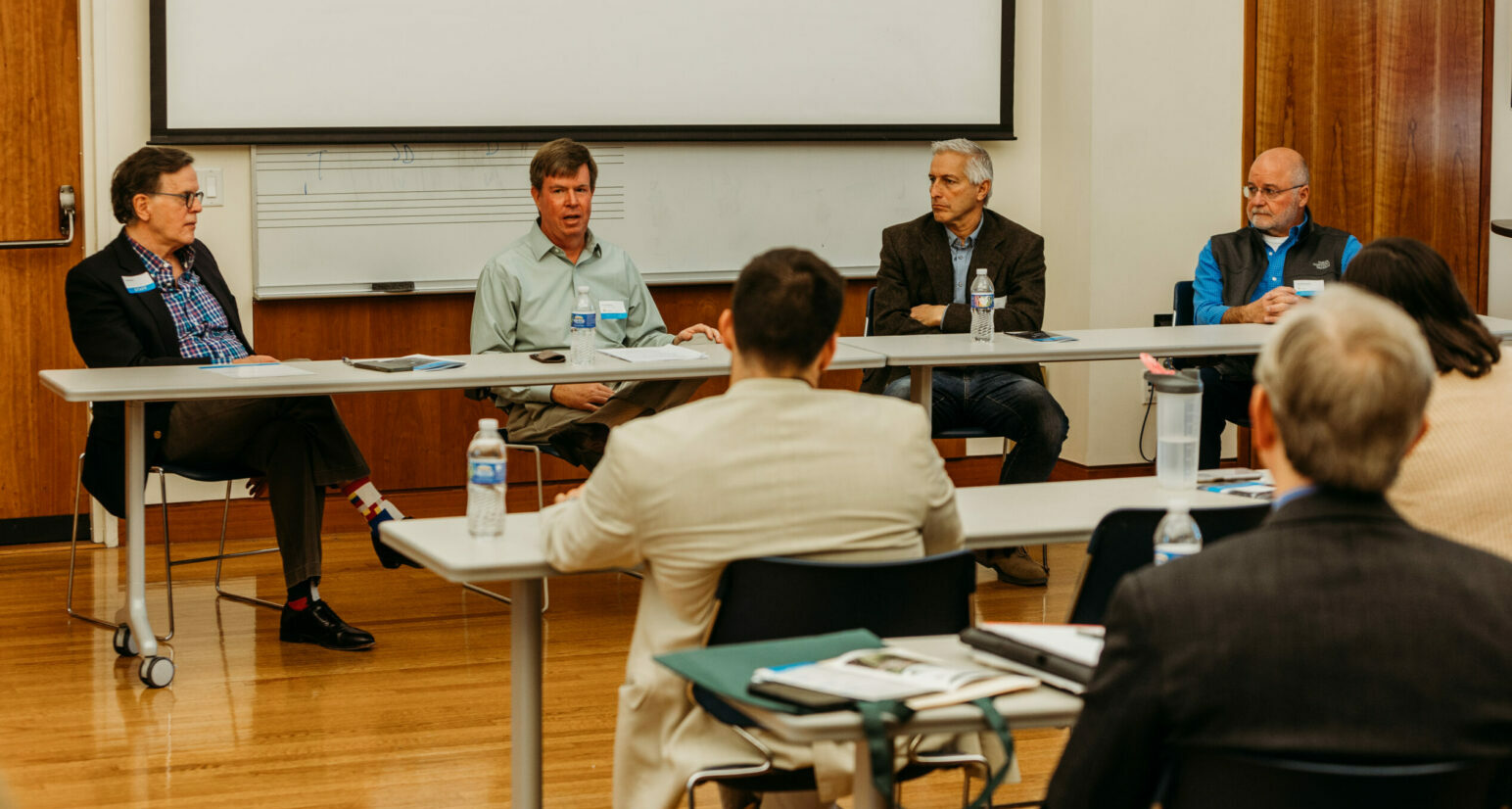 3. Forget What You Think You Know
My favorite part of the Summit was upending narratives about planning work in Lancaster County. Nowhere was that more apparent than in Southern Lancaster County, or "The Southern End." Since I was born and raised in Holtwood, I know that Southern Enders cherish their fields and forests and don't like being told what to do. That's why we were so happy to highlight the efforts of several municipalities who have come together to create a regional plan. Working across township and borough lines allows them to empower farmers, protect natural lands and create uniform zoning. Leaders from the Southern End gave kudos to the Lancaster Planning Department who, in their words, stopped "telling them what they must do, and instead helped them achieve the goals they had set together."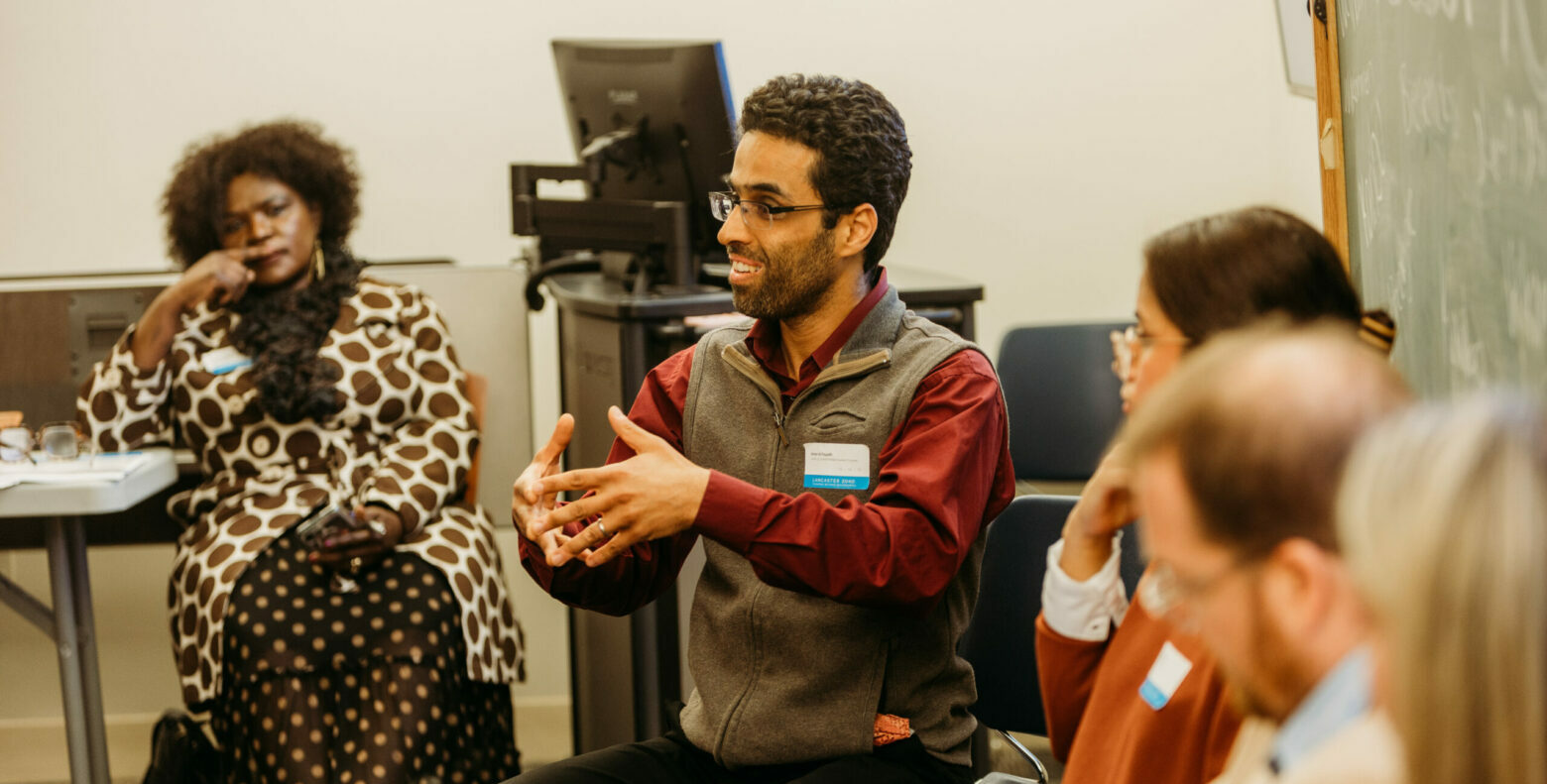 4. Data and Stories Can (& MUST) Coexist!
Sometimes people like to think that you're either a touchy-feely "story person" or a hard-nosed "data" person. "Story people" say data can miss the living, breathing people that inhabit an area. Data people worry that stories can be misleading and propagate unhelpful myths.
What we learned from the Summit was that stories and data can (and MUST) coexist to get a full picture of Lancaster County. During a panel on the Lancaster County Community Foundation's work with neighborhoods, we heard about the surprising similarities between neighborhoods in Southeast Lancaster City and Paradise Township. On paper (i.e., in "data world") these two areas couldn't be more different. But as residents from both areas discussed their neighborhood needs, community building and problem solving, what emerged was a story of common resilience and shared need.
On the other hand, data has the power to shift harmful narratives that have become all-too entrenched. We heard from poverty experts that the "story" that poverty only exists in Lancaster City means government and nonprofits often don't take it seriously enough in the rest of the county, where a full 2/3 of poverty exists. Their data also showed that ALL economic development suffers when a significant portion of the population is below the poverty line.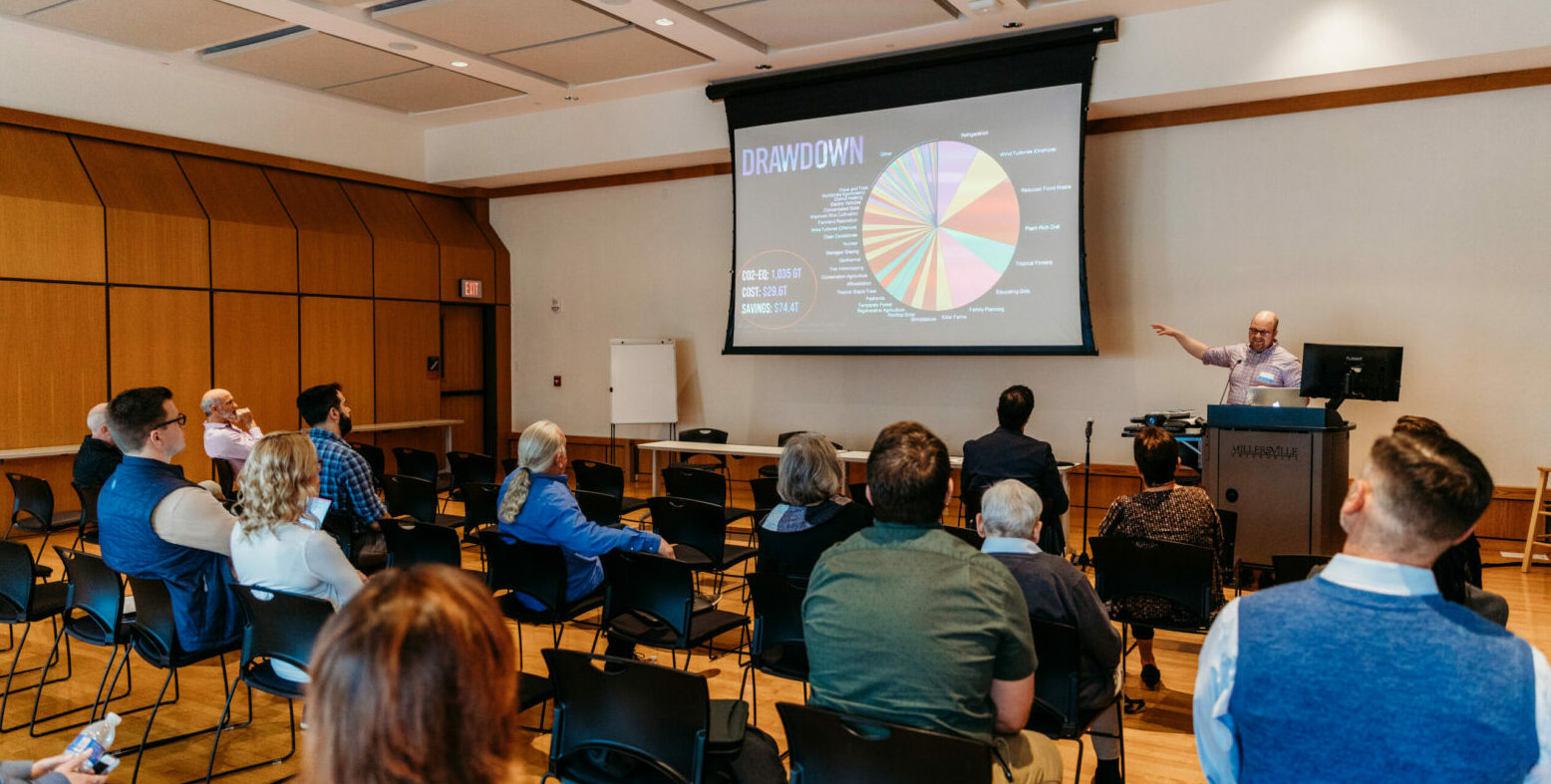 5. Lancaster can be a Model
Lancaster has led the way on issues ranging from veteran homelessness and refugee resettlement to organic farming and green infrastructure. The attendees and presenters of the Lancaster2040 Summit believe there's more opportunity for Lancaster County to be a national example. Eric Sauder of the nonprofit RegenAll believes that Lancaster County's mix of agriculture, suburban development and urban centers makes it the perfect place to show the nation how disparate groups can come together to reach the cost-saving, soil-preserving and quality-of-life-improving effects of carbon neutrality. From Language Access Plans to watershed cooperation, the Summit featured blueprints for how communities all across the country could benefit from looking at Lancaster!
Hourglass was proud to be a sponsor for the Lancaster2040 Summit. Videos of the event will be posted soon. In the meantime, learn more at www.places2040summit.com.
About the Author
Matt Johnson is a civic engagement consultant and works as Community Partnerships Officer for CWS Refugee Resettlement in Lancaster. Previously, he was Chief of Staff for Mayor Danene Sorace and taught Philosophy and Film at Millersville University.
Related Episode: Lancaster County Planning
In this eighth episode of Listening to Lancaster Scott Standish (Lancaster County Planning Commission, Executive Director) joined Jonathan Russell (Hourglass, Executive Director) for a conversation ab
In this eighth episode of Listening to Lancaster Scott Standish (Lancaster County Planning Commission, Executive Director) joined Jonathan Russell (Hourglass, Executive Director) for a conversation about the work of the Lancaster County Planning Commission and the Places 2040 Comprehensive Plan.
Related Articles
Blog topics cover everything from research and statistics to opinion pieces. Stay informed and keep reading for more.